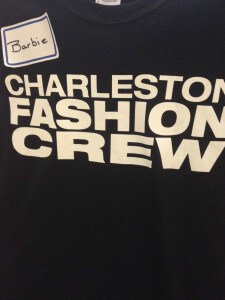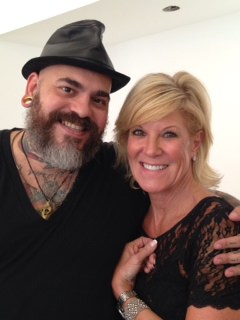 When preparing this post, I kept saying, "This is all about the journey. I'm too old for it to be a dream!" Wait a minute … no I'm not. We all can dream no matter what our age is. But for me, this is God's plan and the dream is that it fits me. It certainly didn't fit my plans climbing this mountain to get here, that's for sure. But I kept my faith and I listened really hard to the chapter God wanted me to pay close attention to. Never in my wildest dreams would I have thought I'd be doing makeup with the world renown makeup artist, James Vincent!
This is part of a letter I was asked to write for feedback:
First off, I truly feel so blessed to have been in the presents of such a great and inspirational mentor as James. For him to take the time to care and give back to the industry and to aspiring artist that may never see the likes of the Met. and NYFW, speaks volumes of the man and who he is. To be honest, when I first spoke with you I had know idea about the 12 openings for the opportunity to assist James for the NYFW shows. I was just so excited to be "jumping on the band wagon" and to be taking a workshop under the world renown James Vincent, let alone assist. Shoot? It really didn't hit me till the end of the day that this was part of the workshop.

As for the workshop, I had a good idea about runway work because of Charleston Fashion Week. The program was great giving a good overview of what runway work is all about. That is, the do's and don'ts, about timing, working together, and a very fast pace. I think we were running out of time, because this class needed help on certain applications, but I would love to have learn more from the man, what he uses, what he likes, and his how's and whys. For example kits, love that, and I could have listened to him for hours there. But hey, I could sit and listen to him for hours upon hours.
https://barbiedunlap.com/wp-content/uploads/2013/11/cfwheader2013.jpg
180
610
ajdesignco
https://barbiedunlap.com/wp-content/uploads/2016/10/barbie-dunlap-web-logo-800.png
ajdesignco
2013-11-26 17:23:48
2022-07-29 10:10:44
Charleston Fashion Week